Just past the heel
Well, what with the couple of hundred of pages of reading and assignments every night, there hasn't been much knitting.
And my Sockapalooza-2 yarn hasn't arrived yet. (Any day now, I know it!) So I've been practicing.
I present to you, the status of my toe-up socks. I'm now just past the heel.
One sock: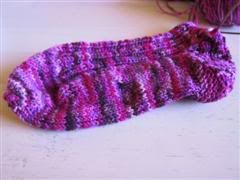 Two socks: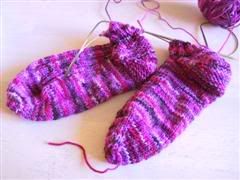 Heel of sock: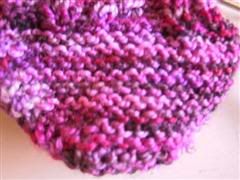 The darling cable-to-be (one of three on each sock):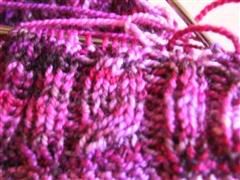 There's a lot a really like about this pattern. I love the toes. No, hang on, I
LOOOOOVE
the toes! The figure-eight cast-on is fantastic. I think I'll do it a bit tighter next time, but I love it.
I love how the heel's constructed. I don't know how I feel about garter for the heel, but I love how the short rows are done. We'll see how well the garter stitch stands up!
And really. Who doesn't love Koigu?