Oh, how I love my SP
We have an exercise that we use: "Oh, how I lo--ove to sing!" It works equally well with this post's subject line. And it also happens to be true.
I got THE CUTEST Hallowe'en card today -- with a little mouse!!!!
SO SWEET!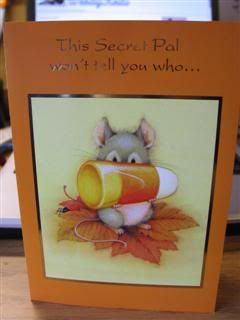 Thanks, SP!